Posted by Michelle Nugent on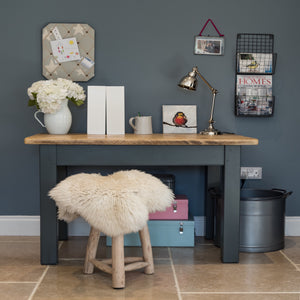 Sorry for the delay in getting this post published. We've been busy unpacking, photographing and pricing brand new stock for the changing season. The eagle-eyed will already have spotted some of our Christmas range sneaking onto the website.If you have been into the shop lately, you'll have seen we've painted an area of the shop in Farrow and Ball's Downpipe. We did this using leftover paint from Sarah's house, although we're quite surprised there was any paint left because Sarah is a super-fan of this colour! Downpipe adds depth, drama and presence yet is still remarkably effective as a neutral...
Posted by Michelle Nugent on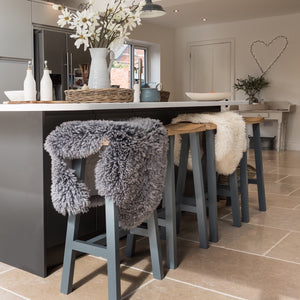 In this blog we move on from Kate's house to take a look inside Sarah's house (you can read the post about Kate's house here if you missed it) Sarah has recently moved into her new home after almost two years of living with the folks while extensive remodelling took place. Sarah had been living in a 3 bedroomed semi but the time had come to move due to her expanding family (she has five kids. Yes, five!). So she bought... a 3 bedroomed semi! However, Sarah and her partner Ryan could see that this new house had the potential...